Your bread made
with passion
With an extensive range and a passionate team we can help you in bread and pastry.
View offers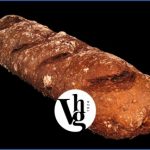 Vanaf eind juni is dit Italiaanse zomerbrood weer terug in het assortiment
Een bijzonder smaakvol mediterraans meergranen brood.
Met heerlijke zacht zoete rozijnen  noten dadels en vijgen .
Geschikt voor hartig en zoet en zoals de naam al aangeeft het zwoele buitenleven met de BBQ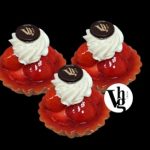 Heerlijke wener koekbodem met amandelspijs en gele room.
Dotje Zwitserse room met verse aardbeien .
Zo eenvoudig zo lief zo klein zo heerlijk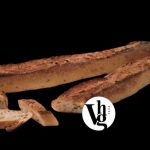 Puur desembrood voor de BBQ of om heerlijk te beleggen.
Handgemaakt brood die met alle geduld en tijd tot zijn beste smaak komt
News
Keep up to date with the best news, tastiest recipes and coolest offers.
Order
Your favorite bread or pastry is ready for you
The different ways in which you can place orders are listed below.
Online store
To choose a product from our complete range, we strongly recommend that you use our extensive online store
You can also specify your own requirements in our online store. This allows you to create your own cake together with a scanned photo in frosting and/or a special message – perfect for birthdays, anniversaries or other special occasions!
To online store
In bakeries
Please make sure our bakery receives your order by 17:00. You are also welcome to place your order earlier in the day or by email: bakkerij@verhoog.com.
View bakeries