Your bread made
with passion
With an extensive range and a passionate team we can help you in bread and pastry.
View offers
Maken wij een heerlijke romige zachtzuur smakende taart.
zo heerlijk fris en de kersencompote maakt het geheel af.
Wilt u het zoeter ?? pak dan wat honing of jam erbij ..en maak er een feestje van .
Deze week voor maar 5,95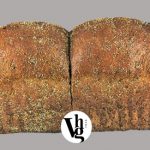 In de vele soorten volkorenbrood die wij hebben
springen er een aantal echt uit.
Het "gewone" Verhoog's volkoren vanuit puur natuur volkorenmeel
zonder kunstmatigge kleur en geurstoffen.
Daarnaast het Ierse Volkoren
Zelf ontwikkeld en enkel bij verhoog verkrijgbaar
Een groots brood met extra knapperige korst.
meergranen en zaden met een robuuste smaak.
Niet al te dik laten snijden vinden wij want de smaak is overweldigend .
Deze week per groot heel 2,85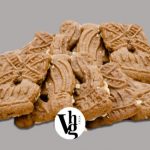 Speculaas van het jaar is er weer.
De bekende van Verhoog.
Een recept wat al tientallenjaren hetzelfde is gebleven.
Niet dik maar dun en knapperig vanuit uitsluitend roomboter
zachte en iets donkere basterdsuiker en nog een paar dingen … 😉
Deze week een pakje naturel voor maar 3,95
News
Keep up to date with the best news, tastiest recipes and coolest offers.
Order
Your favorite bread or pastry is ready for you
The different ways in which you can place orders are listed below.
Online store
To choose a product from our complete range, we strongly recommend that you use our extensive online store
You can also specify your own requirements in our online store. This allows you to create your own cake together with a scanned photo in frosting and/or a special message – perfect for birthdays, anniversaries or other special occasions!
To online store
In bakeries
Please make sure our bakery receives your order by 17:00. You are also welcome to place your order earlier in the day or by email: bakkerij@verhoog.com.
View bakeries