Your bread made
with passion
With an extensive range and a passionate team we can help you in bread and pastry.
View offers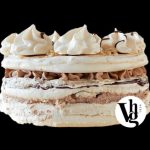 van de bekende Moddertaart is de Witte Moddertaart
3 hazelnoor merinque plakken met vanille slagroom bavaroise,
blokjes caramel , hazelnootbavaroise
Een fijne basic naked taart die best een beetje zacht mag worden .
voor ongeveer 6 tot 8 stukjes… kan je nog een keer aansnijden !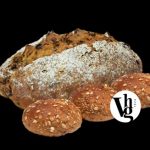 3 spelt rozijnenbollen gratis
De combinatie desembrood met noten en cranberry's
Goed voor de weerstand en dat is mooi meegenomen en boven alles een
smaakvol brood voor zoet en hartig !
Deze week bij aankoop ontvangt u 3 spelt mueslibollen gratis
toepasselijke kreet in deze weken.
Klanten die niet zo vaak de deur uitgaan ook omdat er practisch niemand meer open is
kopen wat meer voor de vriezer of …wel zo makkelijk!
Deze week een Tijgervolkoren en een Witbrood voor een vaste prijs .
Wilt u de broden in 4 halfjes? geen probleem !
News
Keep up to date with the best news, tastiest recipes and coolest offers.
Order
Your favorite bread or pastry is ready for you
The different ways in which you can place orders are listed below.
Online store
To choose a product from our complete range, we strongly recommend that you use our extensive online store
You can also specify your own requirements in our online store. This allows you to create your own cake together with a scanned photo in frosting and/or a special message – perfect for birthdays, anniversaries or other special occasions!
To online store
In bakeries
Please make sure our bakery receives your order by 17:00. You are also welcome to place your order earlier in the day or by email: bakkerij@verhoog.com.
View bakeries