Your bread made
with passion
With an extensive range and a passionate team we can help you in bread and pastry.
View offers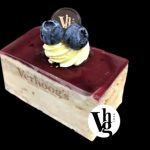 NIEUW !
Een hazelnoot bavaroise tussen progresschuim
afgemaakt met een mooie bosbesglacage
Deze week bij aankoop van 2 stuks 180 punten extra !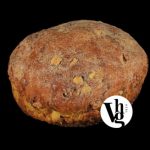 Met een heerlijke kloostermop !
hoeft feitelijk geen beleg deze noten suikerbrood .
Een specialiteit van Verhoog
Voor tussendoor of gewoon bij de koffie of aan plakje bij de maaltijd .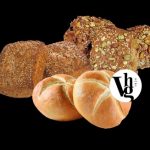 De heerlijke en puur natuurlijke frissels of kiest u de wat pittigere kampioentjes ?
of een mooie zak met vers gebakken keizerbroodjes !
iedere dag 5 halen 4 betalen , per soort.
News
Keep up to date with the best news, tastiest recipes and coolest offers.
Order
Your favorite bread or pastry is ready for you
The different ways in which you can place orders are listed below.
Online store
To choose a product from our complete range, we strongly recommend that you use our extensive online store
You can also specify your own requirements in our online store. This allows you to create your own cake together with a scanned photo in frosting and/or a special message – perfect for birthdays, anniversaries or other special occasions!
To online store
In bakeries
Please make sure our bakery receives your order by 17:00. You are also welcome to place your order earlier in the day or by email: bakkerij@verhoog.com.
View bakeries